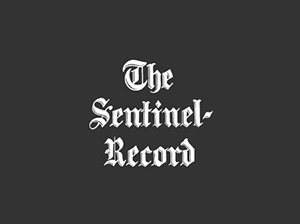 The cats are back! returns to Little Rock after a 20-year hiatus
LITTLE ROCK – Arkansas Feline Fanciers and Mid-South Cat Fanciers of Memphis are teaming up to present a one-day cat show licensed by the Cat Fanciers' Association, the cats are back! at the Arkansas State Fairgrounds in Little Rock on Saturday, according to a news release.
The cats are back! will take place at the Hall of Industry at the Arkansas State Fairgrounds. Entry fees will be $12 for adults, $6 for children and seniors, or $24 for a family of four. The performance hall will be open to spectators from 9 a.m. to 5 p.m. and tickets will be sold at the door.
The cat show competition will include six judging rings for purebred cats, which are judged on breed standards, and pets, which are judged on health and appearance, by judges from across the United States.
Exhibitors show cats in four different categories, including Championship (breeding cats), Premiership (for neutered and spayed purebred cats), Kittens (4-8 months old) and Pets (mixed breeds), according to the release.
"Established in 1982, the Arkansas Feline Fanciers produced an annual cat show in Little Rock throughout the 80s and 90s, presenting the last cat show in Little Rock in 2001. CFA All-Breed Judge Pamela Bassett took over the property of the club at that time in hopes of one day returning to producing shows in the city following the retirement of the club's former chairman," the statement read.
Bassett has been breeding Persian cats since the 1980s and currently holds the record for having bred more Grand Champions than any other longhair cattery in CFA history. "The 40th anniversary show will be presented in loving memory of his mother, Jean Bassett, and each class of judges will receive a 'Jean Bassett Award,'" he said.
Little Rock native Kate Sain started showing exotic and Persian cats with CFA a year ago while having time off during the pandemic and immediately set a personal goal to 'bring back' the cat show of Little Rock.
"After meeting Ms. Bassett at a show in Kansas, they have decided to join forces to put on the historic Little Rock show for the club's 40th anniversary," the statement read. Sain is now president of the club.
"As a kid, I loved going to the Little Rock Cat Show every year," Sain said in the statement. "It was a huge event for the city, and now that I'm involved in its relaunch, I keep hearing people say how they remember the show and they're so thrilled that we're working to bring it back. "
The cat show will feature 52 purebred cat breeds that will be judged for confirmation and titles, with "lots of fun activities for spectators and families". There will be a "Meow Mall" with vendors selling fabulous items of all types for cats and their people, face paint, a cat costume contest judged by a surprise guest, and a rescue organization with cats at adopt.
E-mail [email protected] for more information.