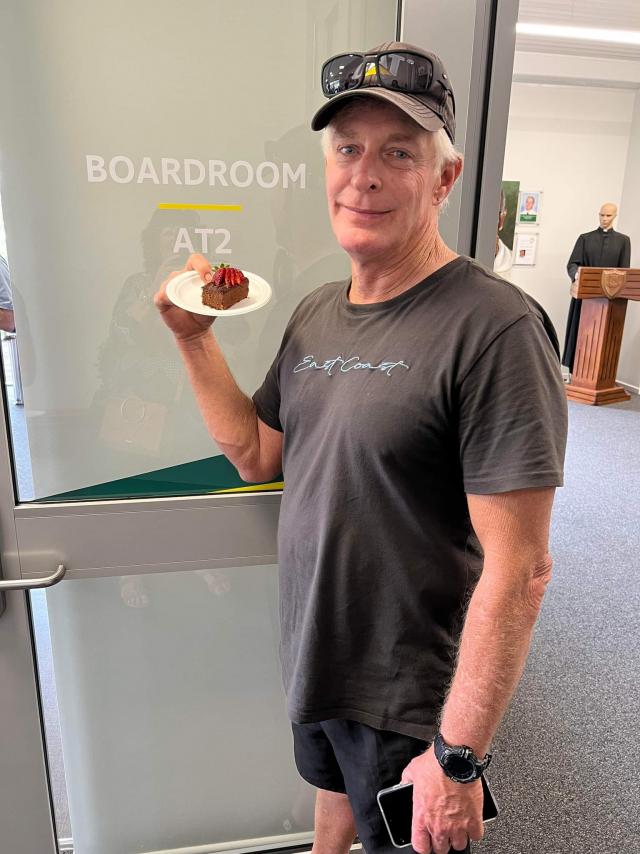 St Brendan's reunion after 40 years
By Trish Bowman
St Brendan's College senior class of 1981 held a reunion on August 12 and 13, spurred on by the loss of another of their former classmates.
"Old Boy" Rod Govers said he and his wife Mandy heard about former classmate Bevan Wright's suicide in December 2021 and decided it was time to get together.
"We had also lost Brett Saunders, Mark Swain and John Haviland before, so we decided it was time to bring the class back together.
"We created a Facebook page for the Class of 1981 and did a lot of research.
"I've joined several community group pages in areas where I thought people might be located and have posted asking for help finding people and the responses have been fantastic with people reaching out to us. helped us reconnect.
"My wife Mandy was amazing, when we set the date for the reunion she did the cost, arranged the catering and generally did all the hard work to help the old boys get together."
Rod said the group got together for a drink and reunion at the Keppel Bay Sailing Club on Friday night and laughed a lot as the pals reunited 40 years ago.
"It was an incredible experience to see all these faces walk through the door after so many years.
"Some people we knew straight away and some took a while to remember.
"We had all gone on with our lives individually and very few had caught up over the years so it was very special for all of us.
"There were lots of laughs, handshakes and hugs."
On Saturday morning the group took a tour of the school organized by Vice Principal Paul Horan who graciously gave up his Saturday to show them around and it was a tour full of feelings and fond memories.
"It was amazing to come back to the school that helped shape our lives after so many years," Rod said.
"So much had changed, there were only two original buildings still in place, but we still remembered looking at the classrooms, dormitories and common areas.
"Our old dorm is now a parking lot; housing has progressed by leaps and bounds.
"In the early years we had about ninety students in the dorms and in year 12 we thought we were doing well to only have ten students per bay, now the students have individual cabins.
"The science and technology available to students was now mind-boggling, there are so many opportunities now for students to train early in their chosen field."
Rod said one of the highlights that made them all laugh was seeing a bench built by Joe Vasallo and Ed Hanrahan all those years ago and still intact with a tree growing through it.
Saturday afternoon the group met at Mick Hutton's boarding kennel on the way out of Byfield to have the meeting.
"We've spent a lot of time catching up to where our lives have taken us over the past 40 years," Rod said.
"It was amazing to see everyone again and find out how their lives went.
"We shared so many wonderful memories and listened with interest to each other's journey.
"I have to thank my wife Mandy who worked hard to make this happen."