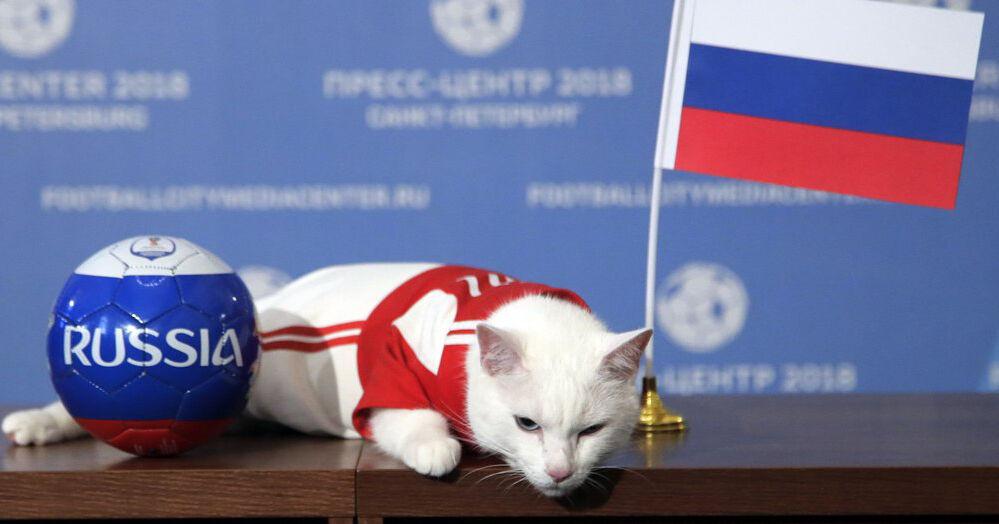 Russian cats banned from 'United Nations of Cat Federations' due to invasion of Ukraine | News
LOUISVILLE, Ky. (WDRB) — An international cat federation has banned all Russian cats from competing in protest against Russia's invasion of Ukraine.
The International Feline Federation (FIFe) describes itself as "the United Nations Organization of Cat Federations", with 40 countries represented among its members.
"These member organizations [sic] have chosen to follow the same rules with respect to breed standards, breeding and registration, cattery names, shows, judges and student judges," the organization's website states. "This common interest has, over the years, consolidated to create the high standard and international reputation of FIFe."
But on Thursday, the organization said one country's cats would not compete in any of its competitions – at least not for the next three months.
Russian cats will have to sit for the next three months. All because of Russian President Vladimir Putin's invasion of Ukraine.
"FIFe's executive board is shocked and horrified that the army of the Russian Federation has invaded the Republic of Ukraine and declared war," the organization said in a statement. "Many innocent people have died, many more are injured and hundreds of thousands of Ukrainians are forced to flee their homes for their lives. We can all witness the destruction and chaos caused by this act of aggression unprecedented."
As a result, the organization's board said "it cannot just witness these atrocities and do nothing", so it took the following action:
"No cat bred in Russia can be imported and registered in a FIFe studbook outside of Russia, regardless of the organization that issued its pedigree."
The organization added that "No cats belonging to exhibitors living in Russia can be registered at a FIFe show outside of Russia, regardless of which organization those exhibitors are members of."
Additionally, the organization said it would set aside part of its budget "to support cat breeders and fanciers in Ukraine who are suffering because of the current situation."
The statement said the organization will consult with the Ukrainian Union of Felinology (UFU) on how best to proceed.
Copyright 2022 WDRB Media. All rights reserved.