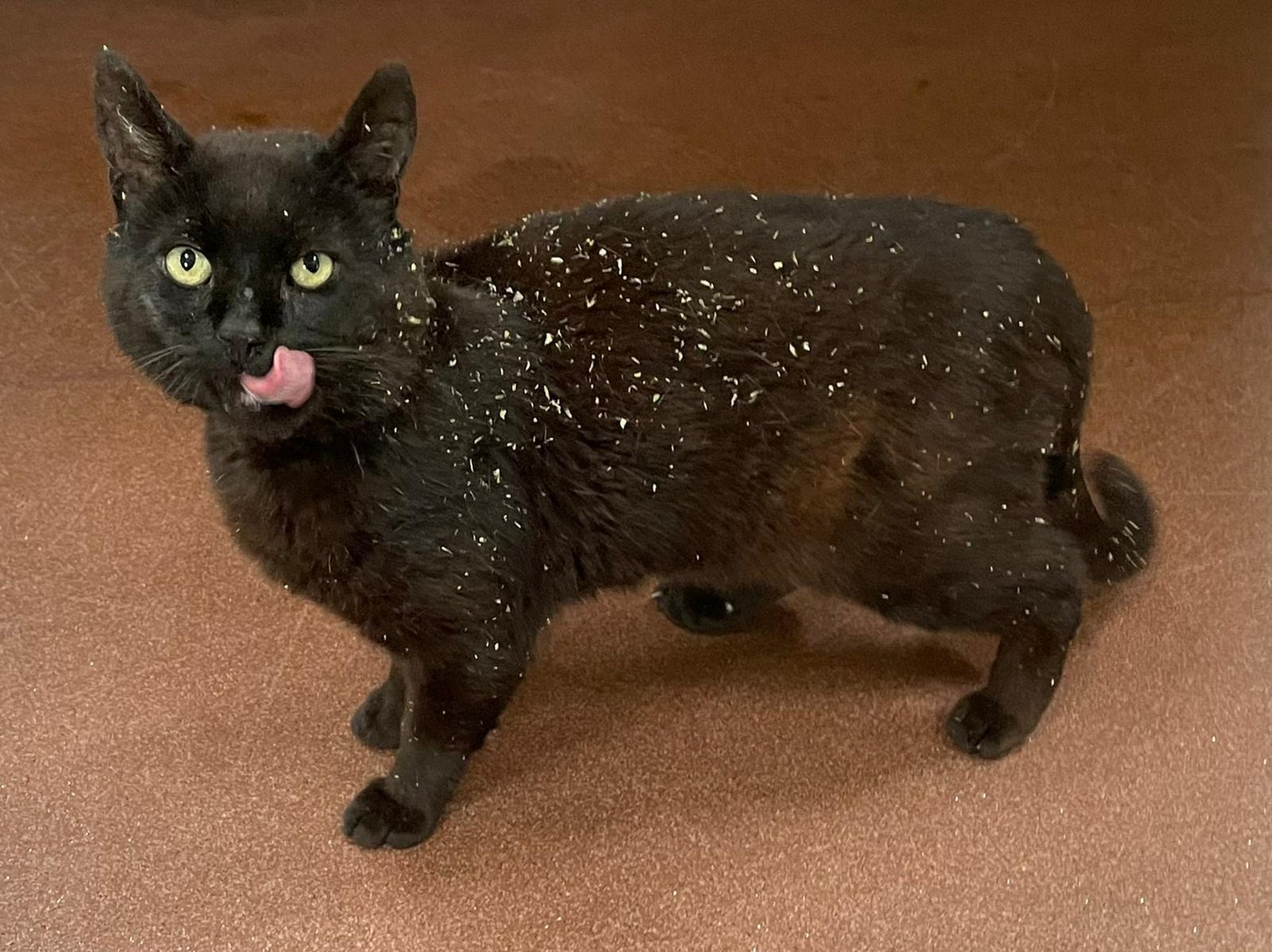 RSPCA's Stubbington Ark looks to relocate adorable cat Nelson
[ad_1]
The nine-year-old is afraid of the company of other felines, but loves to be fussed over and enjoys rolling around in catnip.
It will tell you when it reaches its limit, so don't pay it too much attention.
It is supported by the RSPCA at The Stubbington Ark, Ranvilles Lane, and is up for adoption.
A photo of Nelson, the nine-year-old cat for adoption. You can find it on the RSCPA to find a pet profile. Photo: RSPCA Stubbington Ark.
Nelson has struggled to adjust to the cattery since arriving in May and has found the experience overwhelming.
Since being moved to a separate section away from other cats, Nelson has been much more relaxed and has improved his behavior considerably.
Read more
Read more
RSPCA's Stubbington Ark seeks repatriation of Waffle Collie dog
Kate Luxford, Cattery Supervisor, said: "We think her strong dislike of other cats had an impact on her behavior.
A nine year old black cat named Nelson who is for adoption. Photo: RSPCA Stubbington Arch
"We hope there is someone really special who will give this boy a chance to grow and feel loved in a new home he can call his own."
There has been a huge increase in cat adoptions since the first year of the pandemic.
Last year, the charity rehoused 17,868 cats across the UK, with two moggies finding new homes every hour.
In Hampshire, 298 cats found new owners in 2020.
In accordance with this request, researched the "find a pet" section of the RSPCA website increased by 166% between March 2020 and January 2021.
Stubbington Ark is looking to capitalize on the increased demand during the RSPCA's "Adoptober" campaign.
The charity will seek to shed light on moggies such as Nelson who need specific environments to achieve a permanent home.
Ms Luxford added: 'Nelson would benefit from a quiet home with owners who understand cat behavior, so know when to settle down and when he wants attention.
"For this reason, it would benefit from being initially installed in an unused room so that it can settle down before exploring the rest of the house and possibly a walled garden."
If you would like to donate to the RSPCA, visit their website or call their donation line on 0300 123 8181.
A message from the editor, Mark Waldron
You can subscribe here for unlimited access to our online coverage, including Pompey, for 26p per day.
[ad_2]