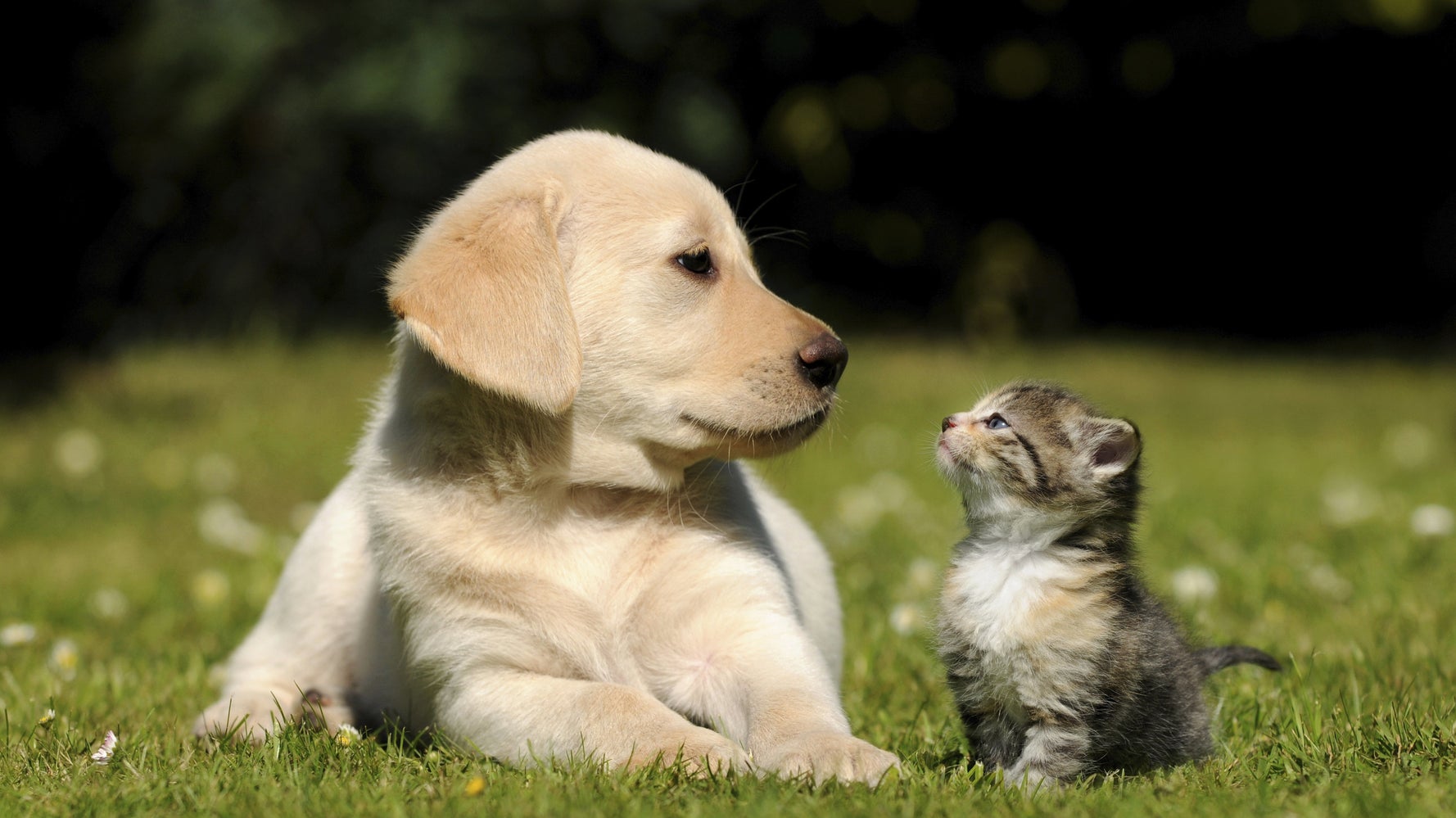 Owning your first pet might not be as expensive as you think
Research shows that Britons spend an average of £ 69,420 over their lifetime to own and care for their various pets. Unsurprisingly, we spend the most on our beloved dogs (around £ 20,900 over the dog's lifetime) and cats (£ 16,800 for kittens), but even a hamster can cost us £ 620 over its lifespan. still short of life.
Nick Swan, of VoucherCodesPro.co.uk, who carried out the research, said: "I think, however, that Brits should reconsider spending on their pets. Almost £ 70,000 in a lifetime is a lot of money. money to spend. I know the British want to take care of their pets, but there are cheaper ways to do it. "
And we can reveal how it is done.
Adopt, don't buy
If you buy a purebred dog or cat from a reputable breeder, expect to pay hundreds if not thousands of pounds. Even designer crosses, such as Labradoodles, Cockapoos, Cavachons, Bengals, and Tonkinese, come in at a designer price of over £ 700. Animal rescue centers are full of charming dogs and cats (and rabbits, guinea pigs, rats, etc.) looking for their furry homes, some of which are pedigrees. The adoption fee for rescue pets is a fraction of the breeder's costs, and your pet will have been vet checked, microchipped, neutered and vaccinated.
Choose a mutt or a moggie
There is a lot to recommend for Heinz 57 animals. You will get a completely original dog or cat, and with the hybrid vigor of the crossbreed, it will be less prone to genetic diseases and health problems. Even pet insurance companies recognize this, as it is cheaper to insure a crossbreed than a pedigree. So a mutt or moggie will save you money in vet fees and insurance throughout their life.
Buy used equipment
Rescue centers often have a supply of donated beds, bowls, leashes, collars and toys to buy cheaply and take with your newly adopted family member. Charity stores often have bowls, and they're a great source of old towels for muddy paws and lint to shred (rather than your slippers). Keep an eye out for Freecycle, Ebay, and Gumtree for cages, hutches and small animal housing, or even build your own.
Find the cheapest pet insurance
Some people prefer to save money for their pet's medical bills, but that may not be enough if your pet needs complex surgery or causes an accident that results in civil liability. There are a lot of considerations when choosing insurance, so be sure to shop around and use comparison websites to find the right one for you. Insuring your pet while young and spaying / neutering can reduce your premiums.
Keep your pet in top condition
Taking the time to groom, exercise, and play with your pet makes them happy and healthy. Dog training classes are a good investment in ensuring you have a well socialized and obedient puppy. Be sure to follow the regular vaccinations and flea and worm treatments offered by your vet to avoid illness – some vets offer monthly plans for these preventions that are cheaper than buying the treatments separately, and they add often a free regular check-up too.
Save on food
Some branded pet foods are incredibly expensive, so it pays to look for deals online or wholesale (if you have the storage space) and supermarket brands, which are just as nutritious, but cheaper. . Sign up to get loyalty points in pet stores and you will be able to receive offers and coupons. Look for dry foods made for working dogs – they are VAT free and of excellent quality, after all farmers, police, and game wardens don't feed their dogs with rubbish.
Avoid kennel fees
Kennels and catteries are expensive when you go on vacation. Your neighbors will probably be happy to come and feed the cat. Why not have a reciprocal dog boarding agreement with other dog owner friends? Borrowing My Dog connects owners with people who love dogs but may not want theirs. No money changes hands.
Animals that keep on giving
We can't put a price on the love and companionship that our pets give us, but they also bring surprising financial and health benefits. You may not need to shell out for a gym membership – a dog is the perfect personal trainer to take you out into the fresh air for a daily walk. Chickens are charming and popular pets, and provided you haven't spent nearly £ 400 on a designer chicken coop (keep an eye out for Freecycle or build your own), they will helpfully provide you with beautiful, fresh organic eggs. at a fraction of the cost of the supermarket. And if you have a cat, you probably won't have a mouse.
After all, as Nick concludes: "Having a pet is a great privilege and really makes a difference in your life, in my opinion. I have a cat named Carragher and he is like another member of the family!
SEE ALSO:

Our guide to affordable outdoor entertainment this summer

Preparing for a new baby on a budget