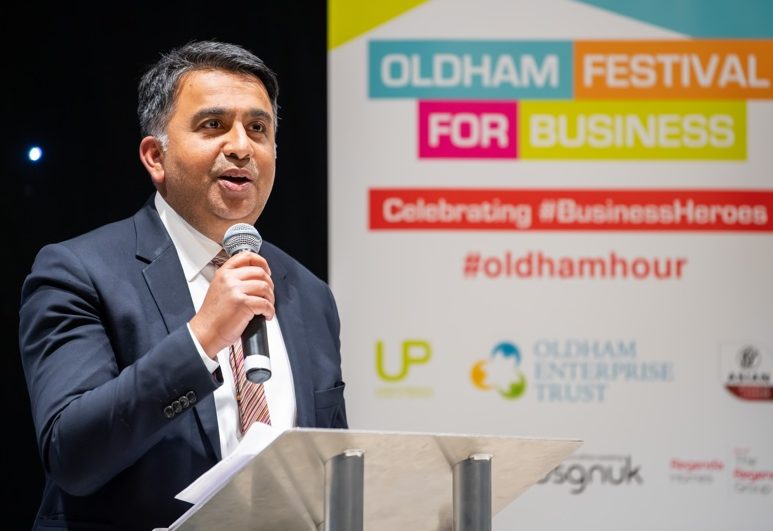 NW briefs: Upturn Enterprise & Partner Network; Carr Moss kennels and cattery; Manchester College; Marketing of Liverpool; Football for change
[ad_1]
X
Sign up for free to receive the latest news straight to your inbox
Register
A program for young women entrepreneurs BAME in Oldham was started by Upturn Enterprise & Partner Network, and supported by NatWest through grants, to support the local economy.
The new program aims to help entrepreneurs who may have limited knowledge and experience in building a successful business connect with Oldham's larger business ecosystem and build their businesses, many of which were created during the COVID-19 pandemic.
Kashif Ashraf, President and Co-Head of Asian Business Leaders, said: "We know there is the Northern Powerhouse which aims to help businesses in the region connect and thrive, but we believe we can create a strong local network by enabling some of these new businesses in Oldham to succeed and prosper. A thriving business community will lead to a thriving community that benefits everyone. We aim to leverage the knowledge of local partners like the Board and NatWest to help these new entrepreneurs. It is through these connections that businesses can be successful.
Cllr Arooj Shah, Head of the Oldham Council and Cabinet Member for Economic and Social Reform, said: "I welcome this new program, which will help so many under-represented people realize their potential.
"We recently launched a task force on women in Oldham to tackle disadvantage and promote greater equality. It's great that Upturn Enterprise Ltd & Partner Network, backed by Nat West, shares our vision of a fairer society and I look forward to working in partnership to help more young BAME female entrepreneurs empowered to create successful businesses.
Heather Waters, Regional Ecosystem Manager at NatWest, said: "We are excited to be working with Upturn Enterprises on this new program aimed specifically at women-led entrepreneurs. We believe business is essential in helping communities thrive. At Oldham, we see different organizations coming together and working together for the benefit of the community at large, and Upturn Enterprises' program will, no doubt, continue in this tradition.
::
An established Halsall-based kennel and cattery is set to be expanded after being acquired by new owners, with six-figure funding from Lloyds Bank.
Carr Moss Kennels & Cattery opened over 40 years ago and provides accommodation and care for cats and dogs for both short and long term stays. When the previous owner retired, the business was put up for sale, prompting Peter and Andrea Rouch to make an offer. Combining a love of animals and over two decades of experience running their own IT consulting firm, the company approached Lloyds Bank, securing six-figure funding.
The aid enabled the couple to purchase the business which included 35 dog kennels, eight cat pens, an office and a house where they now live. There is also 1/3 acre of unused land on the site that the company plans to develop over the next two years to expand the kennels and build a second outdoor dog pen. The company also hopes to hire another part-time staff member next year once travel restrictions are completely relaxed and demand increases.
Peter Rouch said: "Taking over an already well-known business in the Northwest can be intimidating, but when we saw it was for sale my wife and I jumped at the chance. With the support of Lloyds Bank, we were able to maintain the IT consulting and buy the new business. It has been a big change from our usual daily work, but we are off to a good start. During the lockdown, many people had their own pets, and now that travel restrictions are lifted, we are seeing a surge in demand for our services. "
Craig Chernouski, Specialized Business Center Manager at Lloyds Bank, said: "Carr Moss Kennels & Cattery is a great example of a company transferring skills from one industry to another to capitalize on new business opportunities. growth. Peter and Andrea have put their hearts and souls into what is already a successful business, and we can't wait to see what the future holds for the company.
::
Manchester College has announced a new industry partnership with the SCI-U Aesthetics Clinic, creating a new Academy of Industrial Excellence for Hair and Beauty. SCI-U will co-develop and co-deliver the college's Beauty Therapy Course, the first course to be offered as part of the all-new Hair and Beauty Industry Academy of Excellence.
As an industry partner, Wilmslow-based SCI-U will also offer students an internship of at least 15 days and exclusive opportunities in the beauty industry. In addition, he will also hold industry masterclasses at professional-level hair, beauty and makeup studios on the college campus, and serve on the college's industry advisory board. The partnership was officially launched with an event at the college's Harpurhey campus on Monday where students met staff from SCI-U and attended a live industry demonstration, giving them a taste of the techniques of beauty therapy which they will learn and then provide for paying clients.
Lisa O'Loughlin, Principal of Manchester College, said: 'As we recover from the COVID-19 pandemic and strive to close skills gaps at local, regional and national levels, our partners in industry are more important than ever. Our partnership with SCI-U will provide students with invaluable learning opportunities in the beauty sector, providing them with the skills and experience they will need to become the next generation of industry excellence in the sector at the end of their course.
As part of the college's Industry Excellence Academy offering, Beauty Therapy course students will receive employability sessions with an appointed employability tutor and be assigned a dedicated Employability and Partnerships Coordinator to help them develop them. prepare and equip them with the skills they will need upon entry. the world of work.
SCI-U Founder Mozhgan Taheri said: "At SCI-U, we are passionate about providing young people with the opportunities they need to thrive in the beauty industry, and the Manchester College shares our belief in providing relevant and career-focused courses. , not just traditional university pathways to employment. After meeting the students, it is clear that they have the talent and the desire to succeed. We really look forward to shaping the future of the industry by providing them with the right skills and experience they need to forge their careers and help give the industry the boost it needs after the pandemic.
::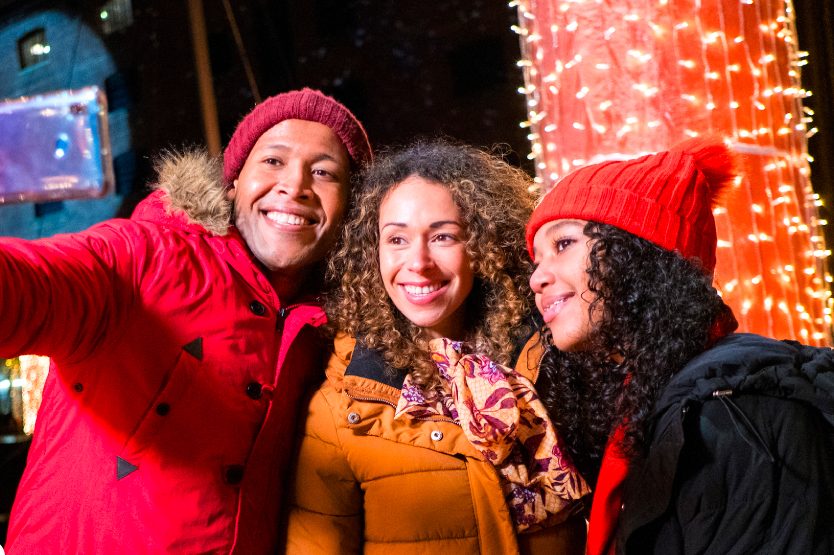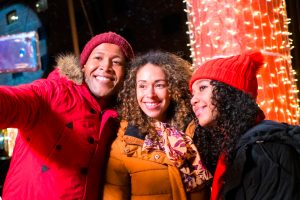 Marketing Liverpool has launched the city's 2021 Christmas marketing campaign, titled 'Liverpool'. Feels Like Christmas', which celebrates the magic and feel of visiting Liverpool with family and friends at this special time of year.
Activated on television, video on demand, outdoor advertising and in newspapers throughout the North West, it was created in-house by Marketing Liverpool, the destination marketing organization for Liverpool on behalf of the Liverpool Visitor Economy Network (LVEN). LVEN includes several of the city's biggest attractions, including ACC Liverpool, Royal Albert Dock, Liverpool BID, Liverpool One and the National Museums of Liverpool.
The marketing campaign was supported by funding of £ 90,000 from the European Regional Development Fund of England as part of the European Structural and Investment Funds Growth Program 2014-2020. Cllr Harry Doyle, Liverpool City Council Cabinet Member for Culture and Visitors Economy, said: "Christmas is even more special this year. We can enjoy a real Christmas in Liverpool with our family and friends. The marketing campaign is vital in welcoming visitors from across the city area, the North West and the UK. "
Donna Howitt, Director of Venues Strategy for Liverpool One Shopping Center, said: "It's wonderful that we can celebrate Christmas in a traditional way this year, by getting together with family and friends, and Liverpool has so much to do. offer for everyone. The visitor economy has come together to collectively federate an unparalleled festive offer where visitors will leave with the most beautiful memories of a city that offers the best welcome in the country.
Liverpool BID Managing Director Bill Addy said: "Liverpool are buzzing at Christmas and that's because the stage is always ready for the holiday season. At Liverpool BID this is something we look forward to planning throughout the year. We put on a good show, not only for those who come to visit us, but for those who live and work in the city every day.
::
Two business figures from Merseyside have expressed their pride after helping to raise more than £ 250,000 for disadvantaged young people. Everkool boss Craig Greenwood and John Morley, founder of Legacie Developments, were both sponsors of the brilliant Football For Change gala dinner which took place in Liverpool last Saturday.
Stars like Sir Rod Stewart, M People's Heather Small and pop singer Pixie Lott were among the performers of the evening, while Liverpool FC legend Jamie Carragher and Everton striker and England international Dominic Calvert-Lewin attended. to a football Q&A hosted by comedian Russell Howard. The event included an auction with lots donated by celebrities such as Dua Lipa, Daniel Craig and Robbie Williams.
Football For Change was started by Carragher, Liverpool player Trent Alexander-Arnold and Wolverhampton Wanderers captain Conor Coady last year to help young NEETs, facing social and economic disadvantage, continue their education and find a job. The initiative is supported by Ian Donaldson, CEO of Manchester-based Swinton Insurance Group, as well as businesses in the North West. Other companies that supported the gala included Sedulo, Dental Cafe, MJ Quinn, Wild Thang, and DAM Health.
Everkool Founder Craig Greenwood said: "The ambitions set by Football For Change to help young people grow up in difficult circumstances align with my values ​​and my own personal experiences. This initiative aims to spark aspirations by funding education and training opportunities to help young people build a better future.
John Morley, whose company Legacie Developments sponsored the fundraiser, said: "All the companies involved feel a real sense of pride for what we accomplished on Saturday. This money will help change lives in the city region by giving school leavers facing social and economic challenges hope for a better future.
[ad_2]