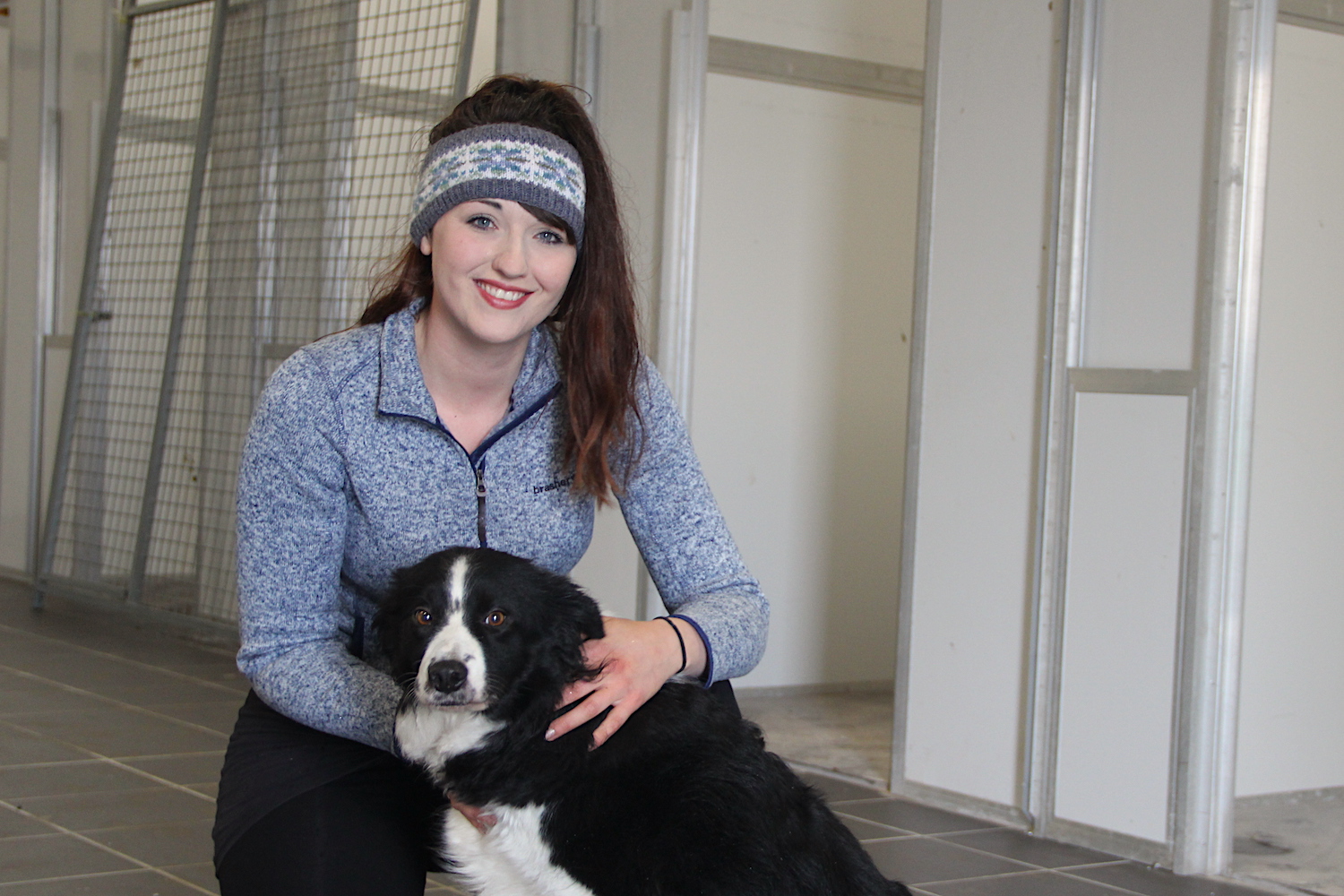 New Girlsta kennels are ready to provide much-needed service
NEW boarding kennels are set to open in September giving Shetlanders a much needed option for people going on holiday ensuring their dogs are looked after when they leave the he is.
Shannon Hughson took over the Premier Kennels project after her grandfather Andrew started it over 10 years ago on Brunt Hamarsland Road in Girlsta.
He had difficulty with planning permission and kennel supply, so he quit. But she recognized it was a service Shetland desperately needed and wanted to carry out.
There used to be a former kennel site in Tingwall, but its closure several years ago saw pet owners without a boarding option for their dogs when they leave Shetland.
Premier Kennels hopes to fill the void in the market, with an expected opening date of September 1. They are currently awaiting on-site inspections and obtaining the necessary licenses.
The 26-year-old said she hoped the kennels could be a 'home' for the dogs and added: 'There are no boarding kennels in Shetland, and that's something something that many people – especially those with bigger dogs – have struggled with finding people to care for them, and who has the space to care for them.
The site will have up to 14 kennels, with the capacity to take two dogs, or three if they are all small and from the same household, per kennel.
There will be an exterior race at the opening and another will be built later.
Hughson said: "We also have stables next to the shed and we want to convert these into three large open kennels in the future. So there are plenty of expansion options.
They plan to hold an open house closer to the opening date to allow people to bring their dogs and view the kennels.
Hughson added that she wanted to "reassure everyone that their dogs will be taken care of" and hopes an open house will allow community members to come out and support them.
She also said that so far they have received many positive responses and people have even tried to book.
Become a supporter of Shetland News
Shetland News asks its many readers to consider starting to pay for their dose of the latest local news delivered directly to their PC, tablet or mobile phone.
Journalism has a price and because that price is not being paid in today's rapidly changing world of media, most publishers – national and local – are struggling financially despite very healthy audience figures.
Most online publishers have started charging for access to their websites, others have gone a different route. Shetland News currently has more than 540 supporters all of which make small voluntary financial contributions. All funds are used to cover our costs and to further improve the service.
Your contribution will ensure Shetland News box: –
Bring you the headlines as they happen;
Stay editorially independent;
Giving a voice to the community;
Increase site traffic further;
Research and post more in-depth news, including more Shetland Lives features.
If you enjoy what we do and value unbiased local journalism, then become a supporter of Shetland News by making either a one-time payment or a monthly subscription.
Support us from just £3 a month – signing up only takes a minute. Thanks.
Already support? Login to hide this message.