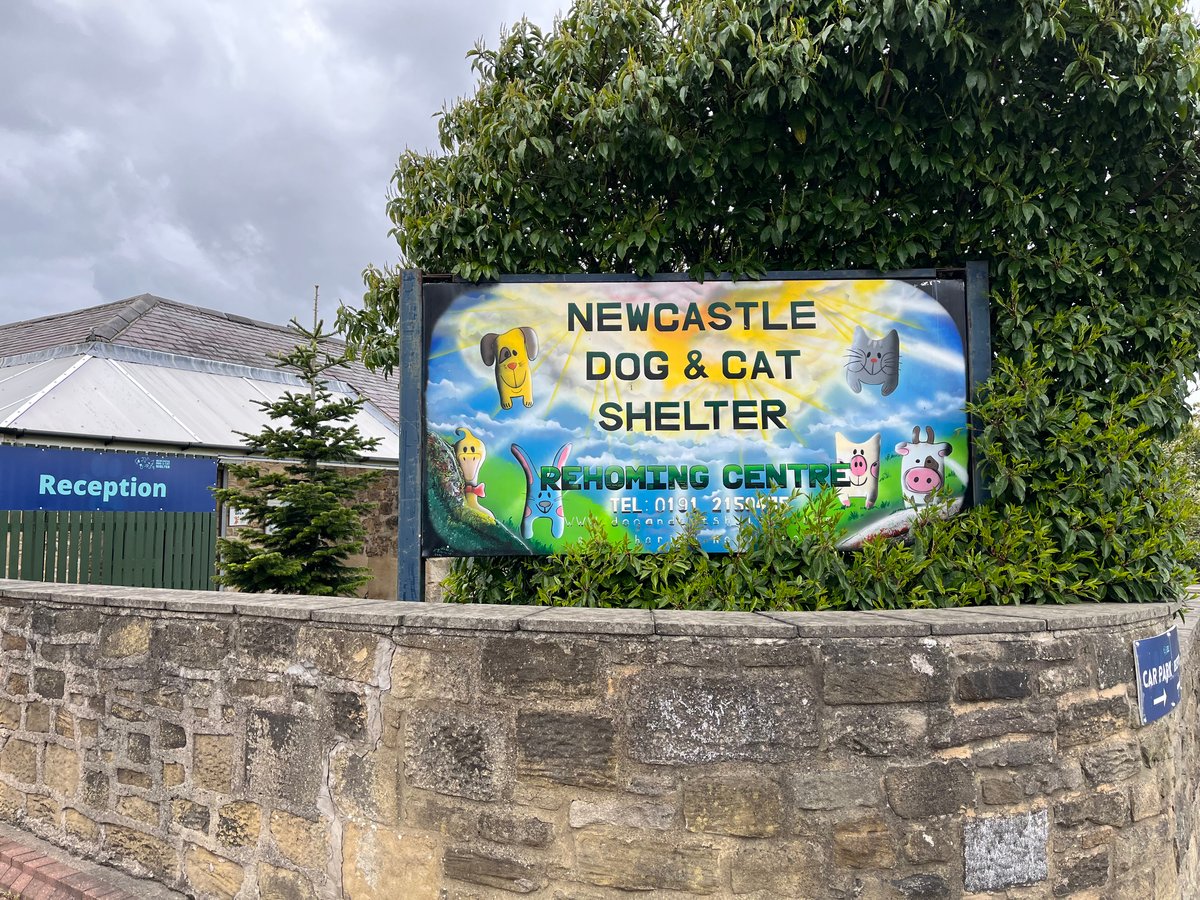 Lovable animals with touching stories: a journey to Newcastle's magical cat and dog sanctuary
From barking dog Roy to gruff escaped pig Tilly, meet the residents of the Newcastle Dog and Cat Center
"He's barking like he's smoking," says Chris Bray, managing director of Newcastle Dog & Shelter, as Roy the dog walks past.
The loud guy is just one of many residents of the shelter who is well known and loved throughout the town.
As shown by Chris NewcastleWorld around it explains the simple but vital work the shelter exists for.
The center takes in abandoned and abused animals and brings them back to full health and confidence, before sending them to their forever home.
It sounds simple, but it's a process that requires a hands-on team of 30 people to manage and complete from start to finish.
On a windy Friday afternoon, Chris leads us to a room full of kittens.
In one corner are two bickering siblings who had to be separated, and behind a closed door he tells us about a recently found litter of four abandoned by a local lake.
Behind the adorable faces of all the resident animals at the shelter are often stories like this.
In a field out back, Tilly the pig runs and passes by to say a rather gruff hello.
Chris tells an extraordinary story of how she escaped from a farm and was found running around the A69, before being rescued and donated to the center by a vegan group.
In another corner is a cattery where many of the residents are black cats due to their less "instagramable" features and around the corner is a pen where the wacky-haired donkeys Wilson and Jenson run around for food.
The Newcastle Cat and Dog Shelter recently reopened to the public after a long period of closed doors due to Covid-19.
Newcastle Dog and Cat Shelter in Benton
The public can visit Friday through Sunday between 1 p.m. and 4 p.m. for now, and local schools make regular trips to introduce students to the animals at the shelter.
While at the shelter, NewcastleWorld spoke with some of the staff about the best part of their roles.
Michael said: "Just being around animals is why we're all here!
"It's lush to be able to come and touch them, it's like having 100 pets."
"It's lush," says Michael
Jessica agreed, relishing the time spent restoring the animals' confidence.
She said: "My favorite part is spending time with animals, but the best part is also seeing their personality transformation.
"If a dog is nervous and you see him come out of his shell to go to his forever home."
For Damian and Sharon, it was a time when pets found their forever home.
Damian said: "It's sad to see them go, it's true, but it's so nice when they find a nice place.
"We had one come to visit recently and he looks completely different.
"He looks happy and for me that's the most important thing.
Sharon added: "Some people say it must be sad to see them go, but it's wonderful.
"We have a very high success record. In a few months, sometimes more, they are gone and gone, bouncing back.
"I love seeing them jump," says Sharon
"It's lovely. It's the best."
Anyone wishing to adopt from the shelter can visit and apply through an online form.
Staff members meticulously review all applications and ensure that each potential home is the right one.
If you simply want to support the work of the center, you can make a donation here.