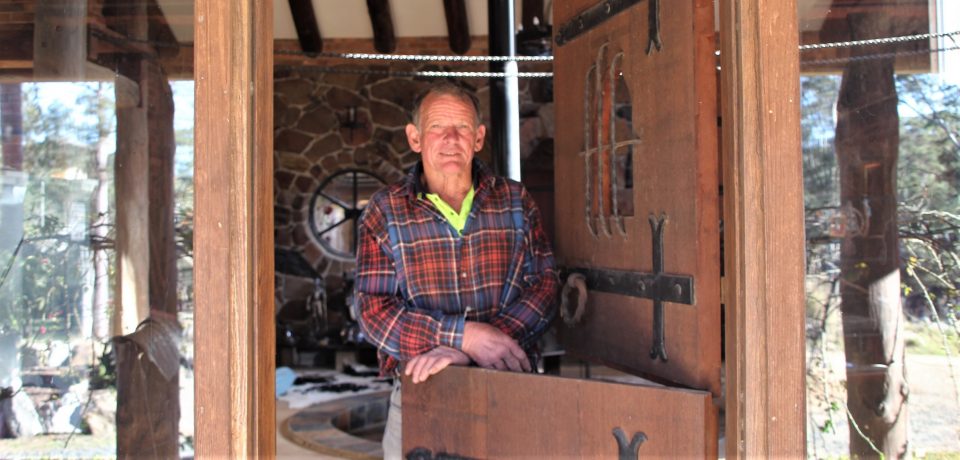 Local landowners open their doors to flooded livestock
After days of torrential rain and with another rainy week forecast, many people in the southeast are watching rising rivers with growing concern for their homes, farms and livestock.
But help is at hand, with several locals opening up their land as sanctuaries for animals that may find themselves stranded in low-lying areas in the coming days.
LouEllen Anderson runs the Miss U Motel cattery on five acres of land in Springrange, just over the ACT border near Hall. It is described as a 'quiet country holiday home for cats'.
She says there is no fear of flooding there, but when she heard that a severe flood watch had been issued for Queanbeyan, she put out an appeal on a notice board Local Facebook, providing the Miss U Motel with a safe space for displaced livestock.
"We have already helped with floods and fires, by donating and driving. During the drought we went near Cowra with a truck and a trailer full of food.
She says the post has received lots of love, but no expressions of interest yet.
Further on, the Black Flat "castle" of Nelligen also opens its doors to flooded horses.
Owners Darrell and Lisa Bossley also issued an appeal on a local Facebook bulletin board in light of the "huge deluge we are expecting".
"So far, I haven't received a single call for help," Darrell said.
"We were expecting over 200mm of rain last night, but we only got 70. But because the ground is so wet now, more rain will definitely lead to flooding.
"I also think people have been given enough warning that they are starting to move their cattle to higher ground. But I put out there that some people don't have higher ground. If they have a horse cart, they can bring them here; if they haven't, I'll look for them.
He says flooding has never been a problem for Black Flat, 10km from Nelligen and 6km from the bottom of Clyde Mountain, even when torrential rain a few months ago turned local holiday park BIG4 into swamp.
"It's all mud, but we're high enough that the flooding won't worry us."
This isn't the first time Darrell and other locals have opened up their land to horses in times of need.
"I worry about the horses. I must have shot too many during the fires and I don't like to see them hurt," he says.
During the devastating Black Summer bushfires, Darrell lost his footing for weeks, rounding up stranded horses and battling localized fires. There were no less than 20 horses on his land at any given time between December 2019 and January 2020.
"Some of them were burned and we were treating them, others were coming here before being moved elsewhere," he says.
He says several owners suffered burns and smoke inhalation as they desperately tried to save their animals.
"People were just relieved that their horses were safe. People can think and get out of trouble, but their horses are stuck in paddocks and can't. I have much more sympathy for horses than for people. Animals are more helpless; they rely on us to help them.
Darrell and Lisa bought the property in 1984 and since then Black Flat has made a name for itself as "The Castle". Appropriate, given Darrell's passion for the medieval.
The former blacksmith has been practicing martial arts and weaponry for 50 years, before embarking on the ancestral art of jousting at the tender age of 68. He makes his own armor on site and his paddocks are often set up with hurdles and targets.
But above all, there is a deep love for horses. The couple raise Friesians, famous for their role in medieval warfare for the Dutch.
"Not a common horse but an exotic and very kind horse. These are the ones I use for competition," says Darrell.