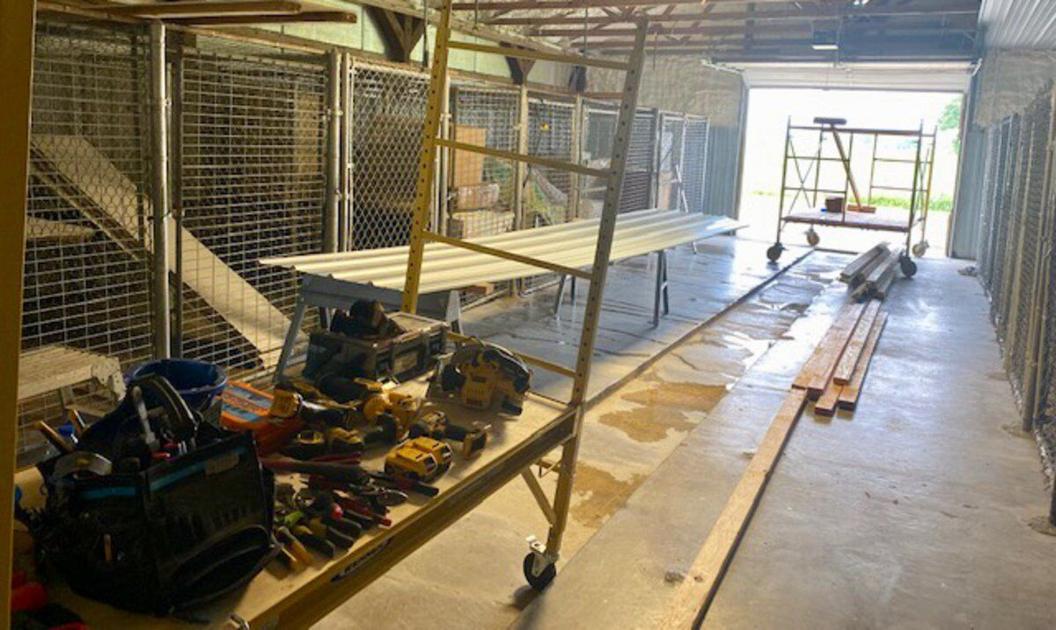 ANIMAL ATTRACTIONS: City animal shelter upgraded to make dogs and cats more comfortable | New
Several improvements to the Tahlequah Animal Shelter will ensure more comfort for animals and more efficiency for operations.
Home Detail Construction workers have been busy in recent weeks at the shelter. Compliance coordinator Ray Hammons said the project was budgeted for last year and has been postponed until this year.
"After last year, when natural gas prices exploded, we realized we had to keep [the shelter] warmer and cooler, "Hammons said.
New foam insulation has been sprayed into the ceiling and walls throughout the building.
"We put a metal roof inside the kennel area; before, it was just open rafters like a barn. So now we put a metal ceiling in there to better hold the heat and cooler temperatures, and we always have circulation fans for that, "said Hammons.
The kennels themselves are improved, as current kennels have worn out over the years.
"The metal piping that holds the fence is starting to break, so we fix all the pins where they are stronger and better," said Hammons.
The tiling of the office area of ​​the building has been ripped off and epoxy will be applied.
"It will be a little easier to keep clean and hygienic, where we can further ward off illnesses that accompany pets. We will have a better facility to prevent these diseases from spreading or hiding in nooks and crannies, "Hammons said.
Hammons said a cattery would be added to the kennels to give the felines a temporary home. A cattery provides a safe, warm and closed environment for cats and allows them to roam outside.
"They'll have cat doors inside that they can go in and out, and they'll actually be able to go out and watch the birds and get a little more exercise when they're there," he said.
The idea is for cats to be more comfortable when they are at the shelter, awaiting adoption or being transported to another state.
"We try to make it more of a comfortable stay for the animals rather than a 'prison cell' atmosphere. It makes it a little more attractive because of the program [Animal Control Officer Vicky Green] worked with, with its partners, "Hammons said.
Animals at the shelter are either adopted or taken to Chicago, most of the time, instead of being euthanized.
"She's diligently trying to find them home and get them transported, and that's really the point – to keep these animals alive," Hammons said.
Constructions for the facility took weeks to get to this point, and completion of the kennel portion is expected to be complete by July 26, Hammons said.
"It was kind of a trap because Vicky had to go through a lot of legwork raising some of these animals during construction because they can't be there with all the noise and work. We had to move them temporarily and she contacted Wagoner, Stilwell and Muskogee in case we needed to have an animal, "he said.